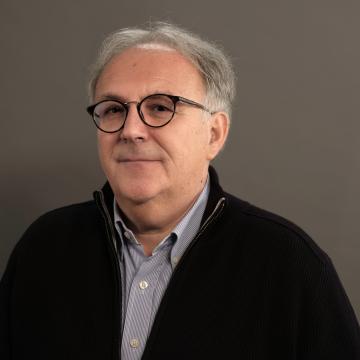 Department of Archaeology
Prof. Mihael Budja
Mihael Budja je redni profesor na Oddelku za arheologijo. Med leti 2000 in 2006 je bil predstojnik oddelka.  Oddelčni raziskovalni program 'Arheologija' je vodil med leti 1999 in 2017. Poleg tega je vodil nacionalne raziskovalne projekte: 'Neolitizacija Slovenije: regionalni vidiki'; 'Spreminjanje arheološke krajine Ljubljanskega barja'; 'Arheologije lovcev, poljedelcev in metalurgov: kulture, populacije, paleogospodarstva in okolje'. Sodeloval je v projektu 'Vzorci prilagajanja človekovih dejavnosti spremembam v okolju po zadnjem glacialnem maksimumu v Sloveniji'.
Sovodil je  mednarodne bilateralne raziskovalne projekte skupaj  s  School of Geography, University of Oxford; School of Arts, Culture and Environment, University of Edinburgh; Institute of Geography and Earth Sciences, University of Wales, Aberystwyth; Department of  Agriculture and Environmental Science, University of Newcastle upon Tyne; School of Archaeology and Museology, Peking University;  Institute of Vertebrate Paleontology and Paleoanthropology and Institute of Geology and Geophysics, The Chinese Academy of Sciences, Beijing. Sooblikoval in sovodil je meddisciplinarni raziskovalni projekt 'AlpiNet - Alpine Network for Archaeological Sciences' (Culture 2000).
Z vabljenimi predavanji in kot  gostujoči profesor je predaval na univerzah v Cambridgeu, Cardiffu,  Dunaju, Edinburghu, Goaungzhou, Heilongjiangu, Jilinu, Pekingu, Pragi, Parizu 1- Pantheon, Samari,  Sheffieldu, Solunu, Teheranu, Trstu,  Uppsali, Wuhanu in Zadru ter na Kitajski akademiji znanosti in Akademiji  družbenih znanosti  v Pekingu.
Pripravil je 25 mednarodnih znanstvenih konferenc - Neolitskih Seminarjev 1-25 (http://arheologija.ff.uni-lj.si/dejavnosti/neolithic_seminars).
Je urednik revije Documenta Praehistorica (ISSN 1408-967X, ISSSN 1854-2492; https://revije.ff.uni-lj.si/DocumentaPraehistorica).
Prejel je študentsko Prešernovo nagrado in Priznanje Filozofske fakultete ob njeni osemdesetletnici ter nagrado Slovenskega arheološkega društva za mednarodno znanstveno uveljavitev neolitika in eneolitika Slovenije.